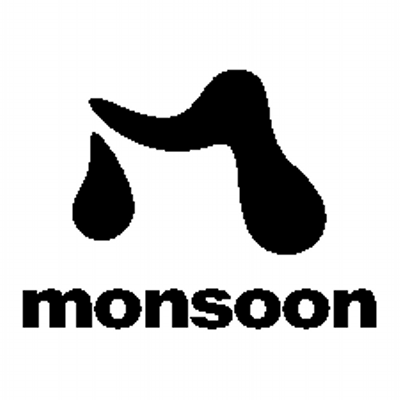 Monsoon Books, the Singapore-registered award-winning independent publisher of English-language books and eBooks on Asia, has opened an office in the UK for its editorial and marketing teams.
Heading up the UK side is founder and publisher, Philip Tatham who will commute between the offices in the UK and Singapore.
Monsoon Books publishes books with Asian themes by authors from both East and West, and both new and established. Its list includes a mix of literary and commercial fiction, and nonfiction - biography and autobiography, true crime, food and drink, history, travelogues and current affairs.
"Moving back to the UK and bringing my publishing house with me was an opportunity I couldn't resist," says Tatham. "Having moved to Singapore over twenty years ago, I'm delighted to be back home and ready to introduce the wealth of writers Monsoon publishes into the UK market. I'm particularly excited about our Spring titles which include Olivia & Sophia, a fictionalised Raffles biography with a twist, the Kain Songket Mysteries, a No. 1 Ladies Detective Agency-style series from Muslim Malaysia, and the Detective Hawksworth Trilogy, a thrilling historical crime series that will make the reader think twice about safe Singapore."
Monsoon is now based in Leicestershire, in the middle of England, a part of the UK with historic links to Singapore.
The area is home to several Royal Airforce bases,
so many local residents have parents who served in Singapore and Malaysia, and a surprising number of Monsoon's now middle-aged neighbours were born in British military hospitals in Singapore and Kuala Lumpur.
The connections even extend to food. Melton Mowbray pork pies are a Leicestershire speciality which make an appearance in Out in the Midday Sun: a history of the British in Malaya by Margaret Shennan, another of Monsoon's Spring titles. "The British planters and military personnel in Malaya socialised in clubs," says Tatham. "In Out in the Midday Sun, a planter based in
Genuang
in pre-war Malaya reveals that '
On Club Nights there were usually two tables of Bridge mostly supplied by the wives … Some folk used to go home after games on a Thursday but usually 15–20 would stay on and I would supply 'Sausage and Mash' or 'Melton Mowbray Pie' with plenty of good cheese – we had a name for giving good measure for both eats and drinks at Genuang.'"
Burrough Court, where Monsoon now has its offices, was once a grand country house and it was here that King Edward VIII first met American socialite Wallis Simpson, for whom he later gave up the throne. The estate belonged to Lord Furness, who developed a deep love for Africa and kept a zebra and giraffe on the grounds. Lord Furness housed his private aeroplane on the estate and it was this aeroplane that was commissioned by Prime Minister Chamberlain, a familiar visitor to the house, to transport him on his historic trip to meet with Adolf Hitler. The main house survived the war but was destroyed in a fire shortly afterwards when a band of enthusiastic Canadian soldiers accidentally burned the house down while attempting to blow up the sealed entrance to the estate's wine cellar.
They do love a good story at Monsoon Books!